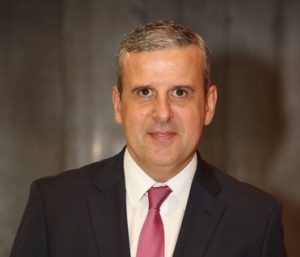 Interview with Juan Pablo De Vera, President of Reed Brazil and President of UBRAFE by Stephanie Selesnick (Part 1 of 3)

We had a chance to catch up with Juan Pablo Devera after the recent 12th Annual Meeting of the Exhibitions industry (ESFE), Brazil's largest meeting for exhibition leaders.
Organized by Grupo RADAR, an UFI media partner and member, the conference promoted the development of creative ideas and synergies between industry members in one of the most dynamic markets in Latin America. This was accomplished via panel discussions, presentations, and matchmaking appointments.
How is the exhibition business doing in Brazil post Olympics and World Cup?
Brazil has produced many successful exhibitions from many different industries for over 70 years. These exhibitions, held across the country, support the development of the Brazil's fastest growing economic sectors.
Brazil hosted these globally famous events in a relatively short time: the 2008 Pan American Games; the 2014 FIFA World Cup, and the 2016 RIO Olympic Games. We had high expectations for the legacy of these opportunities. In general terms, these expectations were mainly related to infrastructure development: new venues, new arenas, new transport services, new hotels, new airports, etc.
Unfortunately as has been reported, some of the resources earmarked for the events went missing and presently are under police investigation.
Even with some set backs, the Brazilian Exhibition sector has and is enjoying the benefits of those World Class Events held in many cities in such a short period of time.
So, in addition to new infrastructure development, another benefit from the sporting events is the attraction and development of new talented live event professionals. All them are passionate about the "events industry".
This new generation of professionals having already been recruited, engaged and motivated to enjoy the business of "live events" are now well trained and have acquired new skills. They have proven international event experience, and have demonstrated a capability to execute on time and at the highest professional level. All them are now looking at positions within the Exhibition Industry.
What were the main issues raised at ESFE this year?
This was the XII edition of ESFE – Exhibition and Events Annual Meeting organized by RADAR, and as usual, the theme reflects a topical market issue. This year Octavio Neto, journalist and founder of ESFE, challenged us with the theme: EXHIBITIONS: A Time of Disruption.
Panel discussions featured local, experienced professionals representing exhibition organizers, venue managers and service suppliers. Everyone agreed it was important to recognize the challenge, and even more, embrace  "disruption" as another innovation opportunity for the exhibition industry.
During the presentations we shared views, and talked about updating traditional business models. We all recognized the need to become more relevant to our customers.
We need to upgrade our value proposition, gain capability to execute with excellence, be proactive to become key players on the digital economy, and generate a genuine partnership role to the communities with whom we are engaged.
Upcoming in Part 2: More on how the Brazilian exhibition industry is reacting to economic challenges.