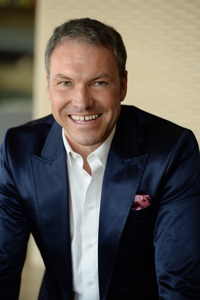 Blogger: Olaf Schmidt, head of Textiles & Textile Technologies at Messe Frankfurt, Germany.
Since the 1980s industries have been growing together worldwide as a result of globalization and digitalization. Value chains have spanned the globe as new production sites and new markets were created that no one could have dared to dream of. At the same time, suppliers and customers alike can obtain information and engage in business online at any time around the world. This development has not least affected the trade fair industry.
Prime examples of the globalization of trade fairs include the leading international trade fair in the automotive industry, Automechanika, which is now represented with 17 events in 15 countries on four continents, or approximately 50 events that Messe Frankfurt organizes for the textile industry including Heimtextil, Intertextile, Techtextil, and Texprocess.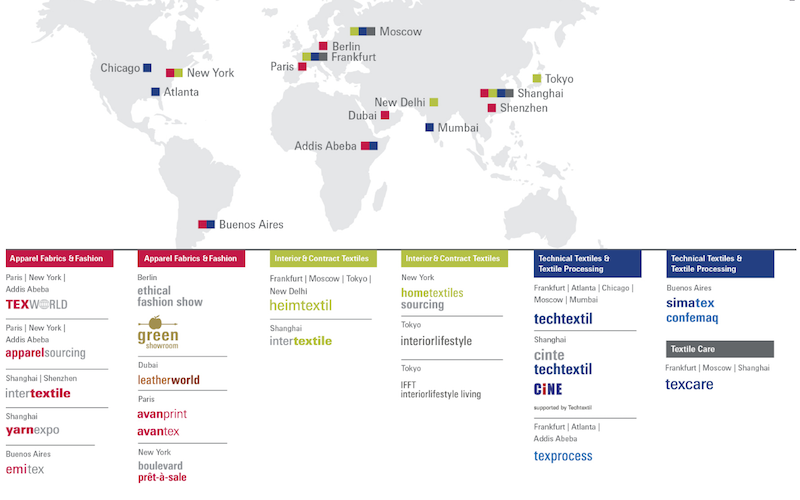 Internationalization and globalization of fairs
In addition to the leading global trade fairs, organizers have established specific "subsidiary events" on every continent, which accommodated for the respective regional differences. At the same time, trade fair companies have developed digital business platforms, which invite the global industry communities to engage in networking and exchange year-round.
Messe Frankfurt launched its successful internationalization in 1987 with the Interstoff trade fair in Hong Kong. Today, Messe Frankfurt organizes a total of 138 trade fairs and exhibitions around the world with approximately 92,300 exhibitors and over 3.5 million visitors. Of these, 87 events take place abroad with over 49,000 exhibitors and over 1.9 million visitors. In terms of turnover, Messe Frankfurt is therefore the world's largest trade fair organizer with its own trade fair site.
Background and special advantages of internationalizing trade fairs
In the textile industry, globalization of the sourcing started very early and Messe Frankfurt immediately addressed this development in 1987 with its first trade fair abroad, the Interstoff in Hong Kong. Our goals were and continue to consist of supporting the market community from design and production through to sales, therefore including the entire value chain.
We have closely followed market developments at new production sites, in new key markets or with regard to innovative topics like technical textiles or sustainability.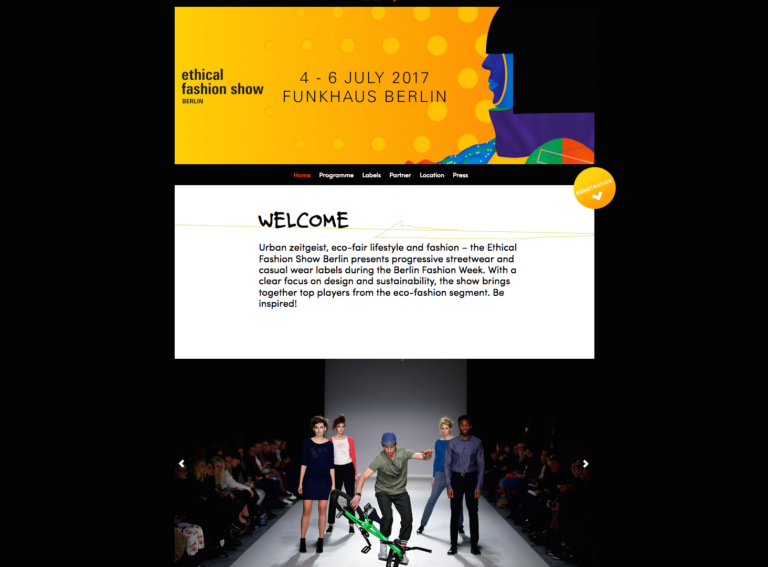 With our leading global trade fairs like Techtextil, Texprocess and Heimtextil  in Frankfurt or Intertextile Apparel in Shanghai, we continue to provide exhibitors and visitors with the central platforms for global exchange. Based on our strong trade fair brands, we have developed subsidiary brand-events tailored to the specific needs of regions or countries. We will be continuing to implement this strategy in the future as well. For example, we will be launching our trade shows Texworld, Apparel Sourcing and Texprocess in Ethiopia during Africa Sourcing & Fashion Week 2017 and thus entering one of the growing production locations for textiles. Via the successful globalization of our events, we can now provide producers and buyers targeted access to textile markets and the relevant industry communities around the world.
New offerings gaining acceptance on the market
Based on our expertise and the market significance of our platforms, we have become the first stop for the textile industry with regard to new event formats, marketing platforms and trade fairs.
The 50 events we are now organizing are used by approximately 20,000 exhibitors around the world to present their offerings. Many exhibitors even use several of our events at various locations. 460,000 visitors gather information at these trade fairs and initiate business transactions. The rising numbers have encouraged us to keep pursuing our strategy. This makes us the absolute No. 1 in the world of textile trade fairs. It is particularly interesting to note that the regional events have also contributed to strengthening our leading trade fairs.
We also benefit from the fact that the textile market involves very emotional products, the quality of which can usually only be experienced in person at a trade fair. Fabric has to be touched and seen in motion to appreciate the details. But you also want to look closely at the process when processing textiles. Furthermore, the number of medium-sized enterprises that dominate this market make trade fairs the most effective way for many manufacturers to market their products. Trade fairs are a central part of the marketing of these companies.
The importance of digitalization in trade fair internationalization
The globalization of entire industries would be unthinkable without digitalization. Of course, digitalization also plays a central role in the exhibition industry. It affects almost all of our business processes, and especially marketing and communication, as well as the increasingly important management of our global textile communities. In times dominated by social media and e-commerce, the direct exchange between exhibitors and visitors is also becoming more important. However, the degree of digitalization In some companies in this industry is still not very high due to the medium-sized company structure of the textile industry.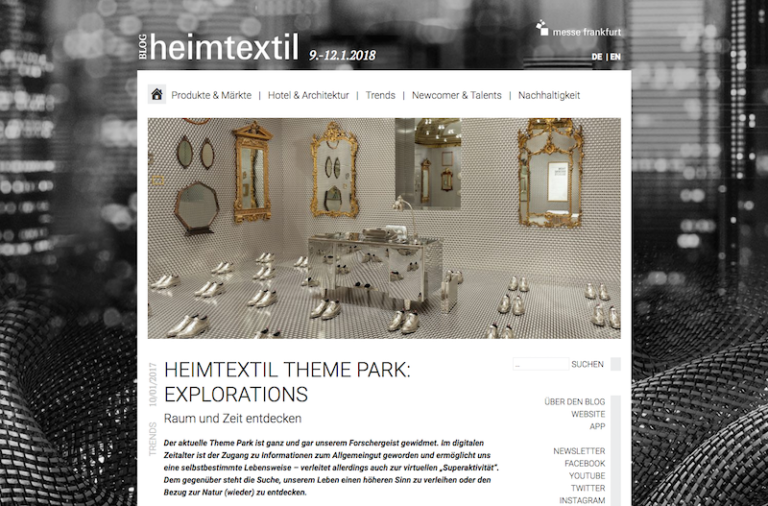 For us, this development means we not only have to bring together supply and demand during trade fairs, but also provide information and sharing platforms throughout the year using the appropriate online offerings. We are already defining new standards with our multilingual websites, topic blogs, social media offerings or our Texpertise Network. Digital offerings also play a part in the events themselves in the form of trade fair apps for planning the trade fair visit and navigation on site as well as online registration.
And the end of this development is nowhere in sight. We will definitely be remaining on the cutting edge of this development and continue to develop our offering to increase digitalization in the future by way of our blogs and theme park for example; or to provide information for the different target groups in appropriate newsrooms
Last but not least, digitalization also helps us globally align our marketing activities and coordinate our worldwide community.
Upcoming future trends in the trade fair industry
Despite the trend toward digitalization, trade fairs, conventions and other events will remain the central market places and continue to be of primary importance for marketing, especially with regard to B2B. It is all about engagement, communication, touch and experience. Of course, trade fairs have to keep developing with emotional productions, trend presentations and additional programmes for topics such as Smart Fashion and  Wearables or Industry 4.0. New digital services have to accompany and complete the trade fair experience and additional digital offerings for exhibitor marketing or exchange with and within the respective industry community have to be further developed.
Leading trade fairs will remain relevant as platforms for marketing of offers globally, while regional events are relevant for regional market access.