2019 has been a momentous year for our industry – and a very dynamic year at UFI. I thought about how best to capture some of the year's highlights from our association's advocacy, education, events, and research. I ended up with this series of small blog posts – some short, personal comments alongside the work we did this year for you, our members.
We already published the first part of the list. Here are my choices 6 to 4 – I hope you enjoy them.
6. The 3rd UFI-VMA Venue Management School
Shanghai (China), December 2019 – My last long haul trip of this year – and a great way to finish these twelve months. We have been doing this class now for three years. We have brought top industry leaders to China to share in Mandarin with the leaders of the country's venues how to successfully run their venues and how to work well with international organisers. With around 100 students completing the course in China, we will take the next steps and grow this programme in 2020 – bringing it to the larger Asian market, in English.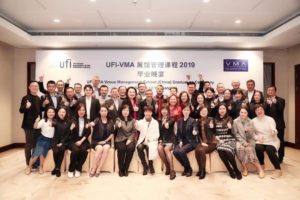 5. The UFI Global Congress
Bangkok (Thailand), November 2019 – This year's UFI Global Congress HAS to make the list of course. Your feedback shows that this Congress became one of the best rated UFI events on record – thank you! And with 550 participants from 50+ countries, it also shares the top spot with the 2016 Congress in Shanghai (China) as the best visited Congress ever.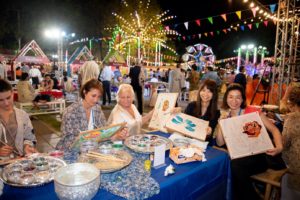 4. Global Exhibitions Day
All Around the World, June 2019 – More than 17,000 industry professionals joining our industry's largest-ever day of advocacy. The 4th Global Exhibitions Day saw activities in 88 countries and regions. This day – in many ways – puts our industry on our stakeholders "agenda". And with good industry data (like the Economic Impact Report) and timely insights (like the UNSDG cases) we can make a strong case on behalf of our industry! Thank you to every one of you who was active in 2019 – and we're counting on all of you participate again in Global Exhibitions Day 2020 on 3 June.
And an honorary mention again:
A Rimowa Salsa Hybrid Carry On – On every trip, day after day, week after week, this piece of luggage is taking it all in… (or at least almost all of it). May I praise some German engineering here in the making of this piece of sturdy carry-on luggage? Plus, when the pull-up handle got stuck some years back while on a tight schedule in Santiago de Chile, the company fixed it on the spot, enabling me to travel on as planned, and treating me to the best coffee I had in the city.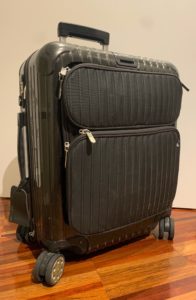 We will wrap up this list in a few days with the top three…In the meantime, share with us your personal UFI moment (or moments) of the year!