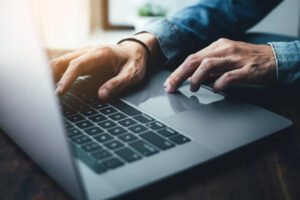 Mash Media MD Julian Agostini reflects on the shell scheme model after a close encounter with the dog's dinner…
On my daily walk the other day, I narrowly avoided stepping in some dog excrement. And, after my instant irritation at the careless dog owner had subsided, along with the relief that I wouldn't spend the afternoon hosing off my Italian boots, it occurred to me how unusual accidents of this nature are these days.
Certainly, there was a time in my youth that coming home or turning up at school, work or wherever, smelling of the proverbial thanks to a misplaced foot, was a regular source of amusement for everyone other than the 'injured' party.
It all changed when it became illegal to leave your pets' deposits on public thoroughfares and, for those of you too young to remember, there was quite some resistance to this. Seems crazy now, doesn't it? Many dog owners thought it was ridiculous to ask them to literally scrape up their pooch's faecal discharge and put it into a bag or take it home. It was a natural bodily function and now they risked a fine for being a pet owner. You can imagine the indignation.
I must confess that when we bought a dog in more recent times, I wasn't overly enamoured with the idea of picking up after him, but it soon just became part of the routine.
That is something that humans are spectacularly good at: we adapt, and much quicker than even we imagine. Change is sometimes forced upon us and so we wriggle and fight a bit but, normally, it's for the greater good and once it becomes the norm; we wonder how we ever lived in the old world.
Smoking is another great example of this. I have a picture of my great friend and industry legend, Richard Armitage, smoking at an Octanorm Board Meeting. It was in the 1970s and they built Richard a shell scheme cubicle for him to sit and smoke through the meeting while the others sat round (a bit like the smoking seats at the back of a plane, if you remember).
Richard no longer smokes and laughs at the picture these days. Smoking at a meeting is now archived in the past but I wonder whether the shell scheme also pictured might be going the same way.
Shell has always been the backbone of an exhibition's structure on the floor for a long time, but with the demise of the suppliers and lack of innovation in this field, is it time for industry to move on?
If there was no shell scheme, would there be no exhibitions (or tradeshows, if you read another of my blogs last month)? Of course there would be: we would find a suitable alternative and adapt; we always do and it may look a lot better on the other side.
This pandemic will bring about quite a few changes: face masks, bigger aisles, no shell? It won't, however, change the fundamentals of bringing a community together, and that's what we sell. Not space or shell.
Whatever shows look like in the future, at least visitors are no longer walking round with dog poo on their shoes. It is just the foxes you have to watch out for now…