Dear colleagues, dear friends,
I would like to take this opportunity to wish you all the best for 2022 and welcome all exhibition industry professionals to the year of the Tiger, which according to the Chinese zodiac, is a sign of courage and power.
Omicron is spreading around the world. The strategies on recovering the exhibition industry and travel restrictions imposed by different countries are different. Unfortunately, face-to face learning and sharing is still a challenge for some countries. With all the current developments around COVID-19, the times are tough, but I believe, with our industry's agility and strength, the end is in sight.
When I spoke to all of you in Rotterdam, I said that I will focus on driving collaboration with others across our industry where it matters. The exhibitions industry serves as a platform where markets can meet to share knowledge, generate sales, create jobs, and boost economies. Through advocacy, education, events, and research, UFI is here to support you and foster partnership.
UFI continues to collaborate with our partner on the Exhibition Think Tank Club to provide on-line learning and networking forum for industry professionals to share their insights, knowledge and experiences, to discover new exhibition strategies and innovations amidst Omicron.
Starting 14th February, the 4th edition of the Exhibition Management School (EMS) also continues to provide quality education and training opportunities for members of the global exhibition industry. I encourage UFI members from diverse background to participate.
I am delighted that during my presidency, we will celebrate the seventh edition of Global Exhibitions Day (GED). Many of you were involved in GED activities over the past years. Please note in your diary that GED22 is set for 1 June 2022.
I can't wait to seeing you in-person during one of UFI's activities and I hope that 2022 will be a healthy, successful and prosperous year for everyone in the entire industry!
Best regards,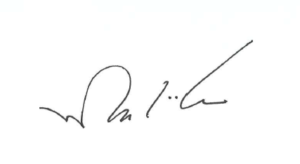 Monica Lee Muller
UFI President