Dear colleagues, dear friends,
While keeping communities engaged and connected is still a challenge, UFI has had many successes this week! With our commitment for members and industry professionals to meet in person, UFI came up with the idea to launch the first-ever UFI Asia-Pacific Week in place of the traditional conference format, allowing members as well as the wider community to gather in person.
Thanks to our regional ambassadors, twelve local events have taken place in Asian countries where social distance measures have been relaxed – Singapore, Thailand, South Korea, and the Philippines, just to name a few. Thanks to everyone who helped organise these activities, as well as those who participated!
As an industry, we continue to demonstrate our resilience in the face of difficulties. This year, let's again make use of Global Exhibitions Day (GED), scheduled on 1 June, as an excellent platform to celebrate collaboration, invest in advocacy efforts and recognise success. 2022 will mark the seventh edition of GED, and this year's focus is on the irreplaceable value of physical exhibitions and face-to-face business events in creating opportunities for economic growth and recovery, as well as being the perfect occasion to network and meet new people.
UFI is providing you with ideas and support in building your initiative, which you can find at www.globalexhibitionsday.org.  I encourage all event industry professionals and enthusiasts to get ready for, and get involved in the many different activities that will take place around the world – and help make #GED2022 the best ever!
In a world currently struggling with many unprecedented trials, we applaud the humanitarian work of the many UFI members who are providing shelter and support to those fleeing violence. Exceptional times call for exceptional measures and this is the time for our industry to demonstrate our solidarity.  Following the appeal of Sandy Angus, UFI's Ex-President, UFI worked with UN Crisis Relief to set up a designated donation channel that allows the UFI community to help support people in Ukraine directly.  I believe every one of us can make a difference.  Please follow this link if you wish to donate: https://crisisrelief.un.org/exh-ind-ukraine.
Best regards,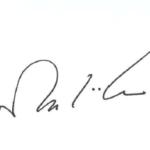 Monica Lee-Müller