Dear colleagues, dear friends,
I'm delighted to share that preparations for the UFI European Conference, taking place during 4 to 6 May in Poznan, Poland, is well underway. The UFI team has been busy making sure this first face to face regional UFI conference since the pandemic started will be a successful, educational, and enriching experience for everyone. I'm particularly proud of the humanitarian effort in Poznan and I hope many of you will extend further support. In addition, our conference host Grupa MTP is celebrating their 100th anniversary!  With so many good reasons to participate, if you still haven't registered, it's not too late!
Another great event soon after is the UFI LATAM Conference during 11 to 12 May in Buenos Aires. It will be an excellent platform for members to learn and share opportunities in this growth region.
Recently I had an inspiring experience chairing the jury of industry leaders for this year's UFI Next Generation Leadership Grant (NGL). The high-quality submissions by young people from all over the world were most impressive, demonstrating their creativity and communication skills. In fact, the standard was so high we had difficulty shortlisting winners. The jury finally decided to extend the number of NGL recipients from five to six! These selected candidates from around the world will embark on a group project to develop a dynamic talent narrative for the exhibition industry. I eagerly look forward to their presentation at the UFI Global Congress in Oman in November 2022.
With GED on 1 June fast approaching, let's join hands to once again put our industry in the spotlight. The 2022 GED will focus on the irreplaceable value of physical exhibitions. After the prolonged pandemic, it's perfect timing to advocate the contribution of exhibitions to local and global economies. I look forward to your active participation.  You can find ways to get involved on the new website, here: www.globalexhibitionsday.org.
Best regards,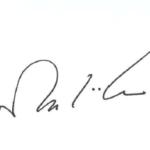 Monica Lee-Müller
UFI President