The main goal of the UFI Operations and Services Award 2022 is to honour and recognize outstanding initiatives in organisations that have successfully prepared for the restart. The theme for this year was "How to get back in operations with our services & providers in uncertain times".
After tough deliberations, the jury has awarded Koelnmesse GmbH (Germany)'s B-SAFE4business project as the winner of the 2022 UFI Operations and Services Award.
Oliver Frese, Chief Operating Officer at Koelnmesse remarked, "It was a challenge to organise safe trade fairs due to and despite the pandemic. We are very pleased that our approach not only convinced our exhibitors and visitors, but also the jury. Our Corona security concept #B-Safe4business, the implementation in the #B-Safe Village and the newly developed digital ticketing process were only made possible by the excellent teamwork across numerous Koelnmesse business units and intensive collaboration with around 80 service partners. Based on this, we jointly developed effective complementary measures from a consistently customer-oriented perspective and presented them to our trade fair participants in our #B-SAFE4business Village. In combination with the digital ticketing process, we have thus successfully mastered the re-start of our events."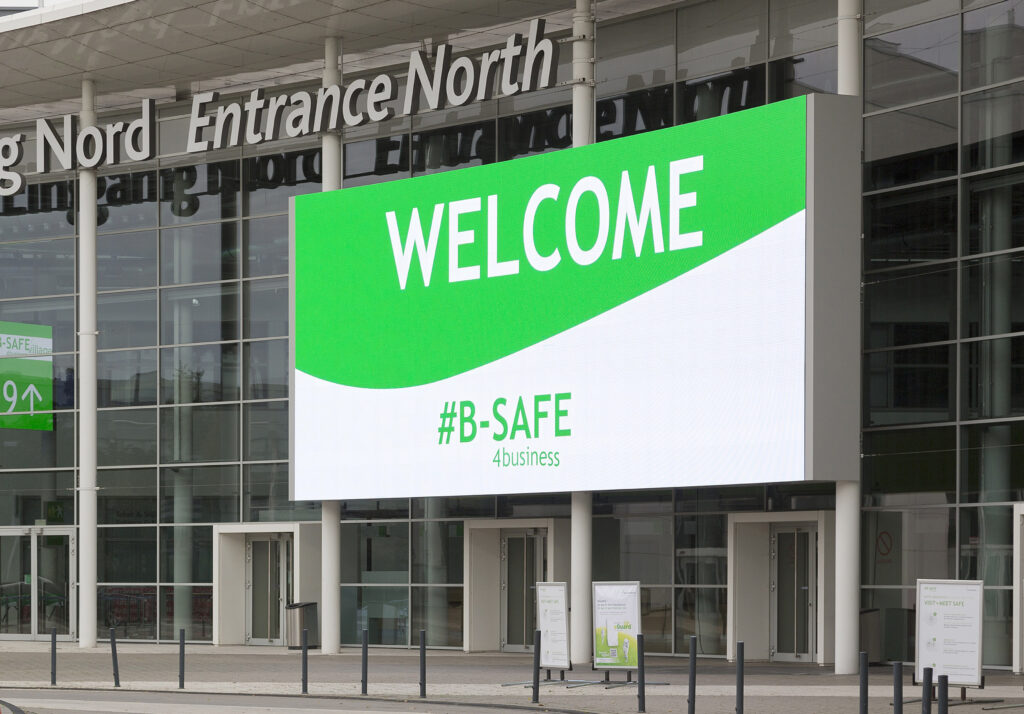 "Koelnmesse presented an excellent project aimed at enticing clients back to physical events in the Covid-19 era by responding to their evolving needs related to their health & safety. It is clear that the project was managed expertly from conception through to delivery. This was achieved not only by developing an innovative operational solution but also by deploying qualitative marketing and communication plans. The results were immediate and helped put physical events back on the map in Koelnmesse" said Sean McDonnell, Vice-Chair UFI Operations and Services Working Group, RX France

Entries were evaluated based on the following elements:
• Clearly defined and measurable objectives.
• The project or concept description.
• The suggested implementation timeframe (if not yet launched).
• The value achieved/to be achieved for those involved.
• The scale of potential benefits.

Other finalists included Chongqing International Expo Center Co.,Ltd (China) and IFEMA MADRID (Spain).
The winning team is invited to present their winning project at the UFI Global Congress this November.
For more information on the project, please reach out to: Guido Gudat, Vice President Corporate Development, g.gudat@koelnmesse.de.
For more information on the UFI OPS Award, please visit www.ufi.org/awards/operations-and-services-award.