Dear colleagues, dear friends,
Last week, leading voices within the UFI community met in Hamburg, Germany to participate in the Global CEO Summit 2022. Also known as the "GCS", this annual event is UFI's most exclusive, gathering industry leaders from around the globe. It has been quite the journey from the last face-to-face GCS, which took place in Rome, Italy in 2020.
We were delighted to welcome 100 individuals from 27 different regions and countries to once again meet face-to-face. It was a great few days of networking, inspiring content, and reconnecting with one another.
After these two difficult years, we are still standing, stronger, and more connected than ever. The pace of recovery is now accelerating, and it is thanks to our industry's flexibility, resilience, and ability to come together around a common goal.
Globally, the exhibition industry is slowly, but surely getting back to business. There is reason for optimism, but the recovery will be uneven. The good news is that exhibition markets in the U.S. and Europe are clearly getting back to it. Around the world, the power of face-to-face has been reinforced by the global pandemic.
Around the Asia-Pacific region, the appeal and power of face-to-face is most evident in the markets that have dropped COVID-19-related restrictions and social distancing measures. The exhibitions and events industry has roared back to life in newly reopened markets such as Australia, New Zealand, Singapore and Thailand – some of which have already surpassed 2019 levels in terms of exhibitor numbers and net space sold. The global pandemic has a silver lining: it has reinforced our industry's importance, demonstrating that in-person events cannot be replicated online and face-to-face business is here to stay. In this regard, UFI will also be organising the first-ever Asia CEO Summit, which you can read about later in this newsletter.
This year more than ever, we witness the need to meet. The next UFI event that I am very much looking forward to is the 89th UFI Global Congress in Muscat, Sultanate of Oman, 14-17 November. The Congress will look at the future of the industry and attendees will have the chance to exchange lessons learned, and gain new insights and ideas. It's also the perfect chance to explore this beautiful destination in the company of your peers and to know more about the UFI Awards winners.

As you all know, UFI offers platforms for sharing best practices and honouring outstanding activities in our industry. Thanks to the UFI Awards, we recognise top exhibition industry initiatives in Digital Innovation, Marketing, Operations & Services, Industry Partners, and Sustainable Development, plus you can see what others are doing, and gain valuable knowledge.
I would like to congratulate the 2022 UFI Awards winners:
• Marketing Award: TCEB – Thailand Convention and Exhibition Bureau
• Operations and Services Award: Koelnmesse Gmbh
• Sustainable Development Award: Jaarbeurs
• Industry Partners Award: IFEMA (Spain)
The Digital Innovation Award will be announced in the coming weeks.
Your initiatives and projects are driving our industry forward! A huge thanks to all the colleagues across UFI Working Groups who manage the respective awards and judge the entries. We all appreciate the work you've put into this!
Register now and book your travel accommodations at www.uficongress.org.
We look forward to welcoming you!

Best regards,

Monica Lee-Müller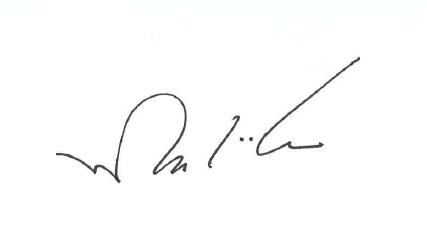 UFI President 2022