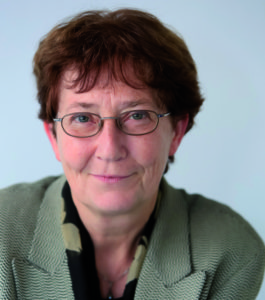 Blogger: Christiane Appel, Editor in chief, m+a Deutscher Fachverlag GmbH.
"Schneebit" (perhaps best translated as snowshow) is history, and that's what it will remain, even if Cebit is now supposed to be transformed into a cool event.
The trade fair's organizers Deutsche Messe have a warmer season in their sights and have therefore rescheduled the event to summer to be held under the expo roof.
One of the arguments was that it's easier to emotionalize technology presentations in summertime. The intention is certainly not to put the event on ice, but instead to bring it to a full boil. The re-orientation of the former Center for Office Automation, Information Technology and Telecommunication is almost disruptive: Cebit is practically being reinvented – as festival with business and event character and campus atmosphere. And that needs to be done if the show wants to stay abreast of events and developments.
In her opening address, German Chancellor Angela Merkel emphasized the significance of digitalization; she's in favor of strengthening Cebit and rejects the concept of reintegration into the Hannover Messe. Her statements had people prick up their ears. Expo organizers have their focus on digital transition, and that's an issue they should/will/must approach properly. To do this, they've decided to ignore conventional formats and instead to blend symposia with music festival, stage a fair and organize a spectacle for politics and public media, B2B-visitors essential for business as well as, at least on the last day, the interested public. This radical reorientation is designed to improve relations to younger consumers: Generation Y.
The set goal is certainly ambitious. Oliver Frese, member of the managing board of Deutsche Messe, emphasized that they plan to transform Cebit to Europe's leading event platform and into a festival for digital technology, digital innovation and B2B contacts for the digital business community. Expo management in Hannover is seeking to keep a distance also in terms of time to the high-profile and flashy CES in Las Vegas and to the second novelty launching platform, the trendy Mobile World Congress. And it's still a few weeks from June to the Ifa in Berlin.
From nerd to rock star: this is certainly a break for Cebit. "D!conomy – no Limits" is this year's show motto, and in consideration of the decision announced yesterday, that's self-explanatory, isn't it?