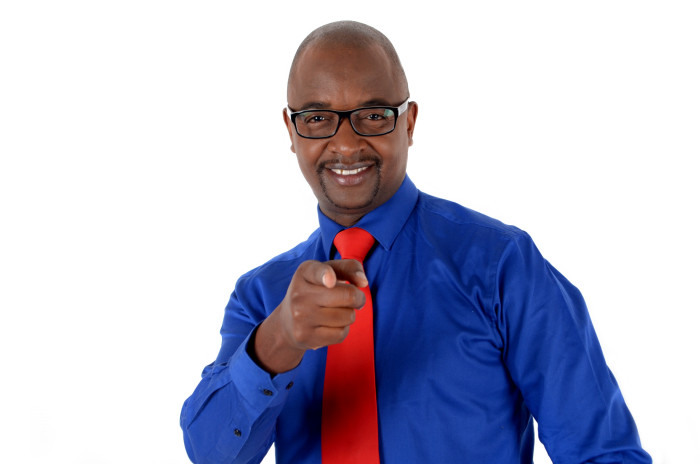 Interview with Alex Granger 84th UFI Global Congress Moderator (by Stephanie Selesnick part 1 of 2).
"Raising the Odds – Pressures and Profits in the Exhibition Industry", is the theme of this year's UFI Global Congress (1-4 November in Johannesburg, South Africa) . With a rich variety of presentations, case studies, research, panel discussions, hot seat interviews and special interest-group discussions, the Global Congress offers you a high-level platform where participants can gain greater knowledge and share their experiences – a mutual exchange that will help to enrich your business and boost that competitive edge!

Alex Granger, author, facilitator and business man, who has recently become landlord and owner of a high-end conference center in Morningside, Sandton, South Africa will be your moderator of the 84th UFI Global Congress.
Stephanie Selesnick: What are you looking forward most to at the upcoming UFI Global Congress this November?
Alex Granger: I have never been to an UFI Congress so this will be my first UFI experience, and first in the capacity as moderator. I am familiar with the exhibition industry, having been the GM for Sales & Marketing at the Sandton Convention Center a number of years ago.
There are three key things I love about conferences (besides all the fun and excitement):
Networking – Meeting with like-minded people, understanding how they are doing things. It's a great place to learn about an industry.
Latest trends – What are the current goings on in all parts of the world? Are their signs of any disruptions on the horizon?
Global Best Practices – What's new? What's normal? How can one mitigate the negative?
Stephanie Selesnick: The Metro Conference Centre recently opened. How is it being a landlord? What would you say is the biggest challenge?
Alex Granger: We opened in February, so it's still the early days! It is a boutique conference centre and we can host up to 150 people in a homey and spa-like environment. There are 7 meeting rooms. We hold corporate events including conferences, product launches, focus groups, and strategic lessons.
In some ways, it's similar to competing with hotels in terms of space. Our biggest challenge (which I think a number of UFI Global Congress delegates will understand) is growing the market. The idea is to grow a loyal customer base and get our name out there. Our goal is to get more business through word of mouth.
Above all, customer service is key. We have to stay flexible and nimble for our clients.
Stephanie Selesnick: What made you decide to author your books, FIND KEEP GROW: The Radical Art of Sales", and "The Possibility of YOU: What Shapes You?"
Alex Granger: I took on writing the first book as a challenge. It took 4 months to write. It's a sales book and fairly technical in nature. The second book was about personal development and took a year to write. I just started working on another book entitled, "FORCE". It's about creating personal effectiveness in the business environment. Lastly, I co-authored a third book released last year, "Expert Mavericks", a book of 12 chapters, each individually devoted to a maverick who was interviewed.
Meet Alex Granger at the UFI Global Congress, November 1-4, Sandton Convention Centre, South Africa.