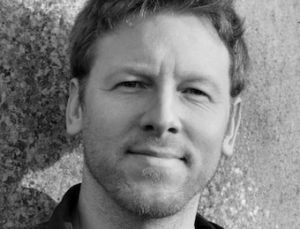 As we wind down for another year, I found myself reflecting on the key development that for me will come to define the exhibition industry in 2017.
In the private sector we have seen some major development, perhaps led by the entry of Blackstone Group, a private equity firm with funds of more than US$368bn under management, into the exhibitions industry.
Blackstone bought UK organiser Clarion from Providence Equity for a sum reportedly close to £600m, giving it a solid foothold in Europe. This followed its June acquisition of Hong Kong-based sourcing exhibition organiser Global Sources, having lost out to UBM in the final stage of the Allworld acquisition process.
We've also seen significant people moves, including Simon Foster's departure from UBM's EMEA division in the UK, the second largest private organisers, in order to head up overall proceedings at the fifth largest; Comexposium in France.
In terms of venue development, exhibition space continues to grow; but once again not in some of the places we'd like. There is still a scarcity of international-standard space in Africa and India, and firm development plans are far and few between.
Development of talent has seen much more success. News that a fifth of all organisers now have a designated digital position in upper/ top management is encouraging as digitalisation of our business remains anathema to an industry built around fostering face-to-face interaction.
The youth of course understand digital, and developing their knowledge of the more traditional aspects of exhibition management, as we saw in the inaugural UFI-VMA Venue Management School in Shanghai, which gave 35 students from 15 venues across China a chance to build on their skill levels. This event continues the trend seen elsewhere in the Exhibition and Event Association of Australasia's (EEAA) Young Stars Program, among many others.
UFI will launch the first-ever UFI Latin-American Conference next year in line with the growth of its membership in that region, and the association's first ever Regional Conference for Latin America takes place on 19 September 2018.
As to how we expect 2018 to pan out, well, insight can be gained from the 2017 UFI Global Barometer, produced by the association's research division. Regional variation means generalisations are impossible to make.
For example things are quite positive in the Middle East, where almost two thirds of surveyed companies expect a turnover increase in the first half of 2018. In Africa there is confidence too, with 60 per cent of South African exhibition companies reporting stability or an increase in operating profits in 2017.
But it's a different story in the Americas, where less than half of Brazilian exhibition companies reported a 10 per cent increase in operating profits in 2017, and just over half of US exhibition companies expect a turnover increase of more than 10 per cent in the first half of 2018.
It will, as always, be interesting to see how accurate these expectations are upon reflection in 2018.
So have a wonderfully festive break, whatever your faith, creed or religious observance, and here's to changing the industry for another year.