2019 has been a momentous year in our industry – and an active and engaging year at UFI. I thought about how best to capture some of this year's highlights from our association's advocacy, education, events, and research activities. I ended up with this blog post – some short, personal comments alongside the work we did this year for you, our members.
Here are my places 10 to 7 – I hope you enjoy them.
10. A BIG Screen
Washington, DC (U.S.A.), May 2019 – I admit I do quite a few presentations at industry conferences, and I enjoy each and every one of them. The one at Sam Lippman's ECEF in May in Washington, DC, deserves a special geeky mention. The presentation screen he used for the event with his tech partners had been both a major challenge when putting together the right quality visual material for the talk AND the most rewarding experience – there was so much space to work with. I did my best to put it to good use…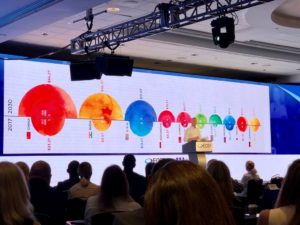 9. The UFI Regional Conference for the Middle East and Africa
Dubai (UAE), April 2019 – We returned to the Middle East with our regional conference – and we did so with a bang, hosting the biggest ever UFI event for the Middle East / Africa region. In 2020, the UFI Global Congress will come back to this growing region – and take place in Muscat (Oman). We will also bring the EMD programme to the region again.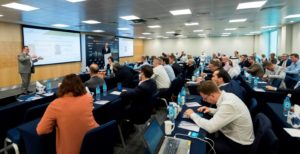 8. The "Summer of '69" – revisited
Leipzig (Germany), August 2019 – This August, the world remembered the 50th anniversary of NASA landing the first man on the moon. In preparations for some upcoming projects, we rediscovered another artefact from that year – a small "Man on the Moon" moment for UFI. The national East German Post published a set of special commemorative stamps to celebrate the UFI Congress which took place in Leipzig, (East) Germany, in 1969. We were able to obtain some of these commemorative postage stamps – showing us the strength of the exhibition industry and UFI's legacy.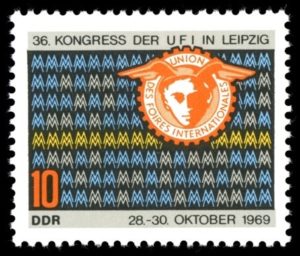 7. Serving the United Nations Sustainable Development Goals
Paris (France), May 2019 –  In May 2019, UFI launched the Case Studies report on the United Nations' Sustainable Development Goals – showing how active the exhibitions industry is in finding and implementing sustainable solutions.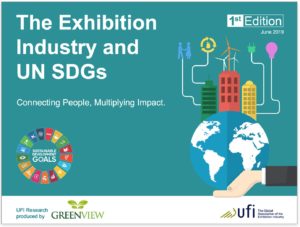 And an honorary mention:
Run, run, run – Being out and about with the UFI Running Club in London (UK), Tokyo (Japan), Dubai (UAE, and yes, it was hot), Birmingham (UK), and Bangkok (Thailand). And a special sporty mention goes to the Terence Donelly Memorial 5K in Las Vegas (U.S.A.).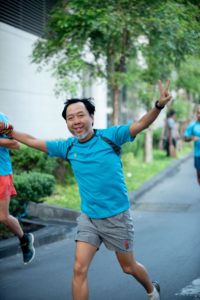 What were your favourite moments with UFI in 2019? Where have we been able to help you? Please let us know!