Dear colleagues and friends,
Our latest UFI Global Barometer has been released a few weeks back, and it is great to see our industry's recovery manifested in the data. Globally, this year we will reach around three quarters of the revenues we reported in 2019, which was our industry's best year on record. And we're all optimistic about the first half of 2023, where some markets even expect to reach or exceed their 2019 revenues already!
The picture is more mixed across Asia, and the region that I call my home has not been able to catch up that well yet. Our revenues are expected to reach around two thirds of the 2019 levels, and are expected to grow back to at least 75% of the 2019 revenues in the first half of 2023. In comparison, right now, Asia-Pacific has the slowest rate of post pandemic recovery.
The reasons are simple: Where borders reopen and travel restrictions are eased, people travel again. See the inner European travel numbers after the European Union (EU) rolled out the digital vaccine certificates and the EU reverted to free transfer of people and goods as the pandemic eased. See as well the United States, where initially international pandemic travel bans were lifted, and later pre-flight COVID testing requirements were waived.
Across Asia, we are still faced with many countries having their very own rules around testing, quarantines, travel bans, and capacity limits. As long as a one cannot easily travel to another Asian country and back to attend a trade show, an exhibition, or a conference, people will hesitate.
UFI is going the extra mile right now to advocate to governments in Asia about the need to align travel regulations, and the need to follow good practices around the world and waive COVID based restrictions. Our Chief Operating Officer Adeline was in Malaysia to make the point, and I am happy to hear YB Dato' Sri Hajah Nancy Shukri, Minister of Tourism, Arts and Culture says that the government "will continue to provide full support to business events as the government recognises its importance to Malaysia's economic and societal growth."
Our Managing Director/CEO Kai will be in Singapore and Vietnam this week, making the same point in a planned round table meeting chaired by the Vietnamese Prime Minister. The Hong Kong Exhibition and Convention Industry Association and I have sent letters to urge the Government of the Hong Kong Special Administrative Region to cancel travel restrictions and quarantine requirements to reboot the Hong Kong's exhibition industry. We have also openly expressed our views and concern through the media.
All these efforts will culminate next month, when we will hopefully run a successful initial "Asia CEO Summit" – a collaboration between AEO, SACEOS, SISO, and UFI. Within this partnership, UFI and SACEOS are preparing an advocacy programme that builds on last year's Singapore Joint Leadership Summit – bringing together senior government representatives from key markets in the region to discuss (and hopefully agree) on policy initiatives and alignments that can ease our industry's reopening and resurgence. You can find more details here.
Advocacy is a constant task, it takes time and needs persistence. But as UFI's work has shown in the past – it is worth it, and this UFI Info will as well update you on other advocacy work that took place in recent weeks! I look forward to leading the UFI presence in Singapore next month as your President, and I sincerely look forward to seeing you there!
2022 UFI President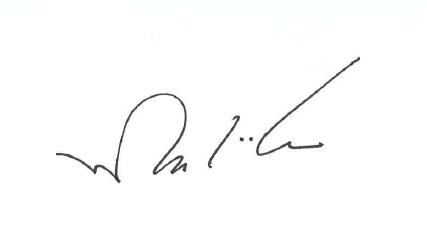 Monica Lee-Müller