The UFI Digital Innovation Award is designed to reward the best exhibition industry initiatives and to offer platform to exchange interesting and innovative ideas, concepts, techniques and knowledge to related digital innovation issues.
This year's theme was digital innovation that supports the return of live exhibitions. UFI received more than 30 entries from around the world. To honour those who have successfully implemented creative and results-oriented initiatives, UFI invited the three finalists to Paris' Porte de Versailles exhibition hall on 5 September to present their projects live. Hosted by ViParis, the finalists had the opportunity to tour an urban rooftop farm, Nature Urbaine, before and after their presentations.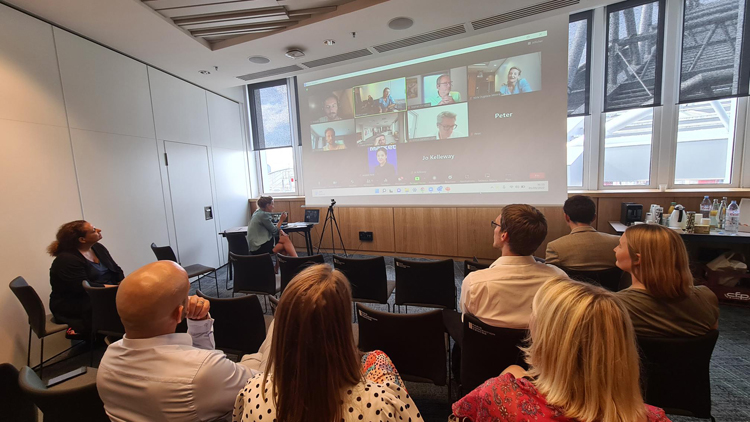 The jury selected Jaarbeurs for having developed a smart venue concept centred on a proprietary app "Jaarbeurs Live." The app bundles a range of features including ticketing, parking, indoor navigation, geofencing & proximity marketing and crowd control and is used by for Jaarbeurs own events and available for guests events to give the most improved customer journey for visitors and exhibitors.
Aletta Kok, Chief Marketing & Digital Officer Royal Jaarbeurs Utrecht said, "I am extremely proud that we have won this beautiful international award. During corona we made a virtue of necessity and developed our digital solution to give the return of live events an extra push. We build an app based on a permanent innovative indoor navigation system, visitors can use the app to navigate and make their visit as easy as possible. The solution is available for our own events and guest events in our venue. Through the app we also bundle information about ticketing, parking and crowd control. The Algemeen Dagblad, a well-known Dutch newspaper, recently called the app the Google Maps of the Jaarbeurs. We couldn't get a nicer compliment."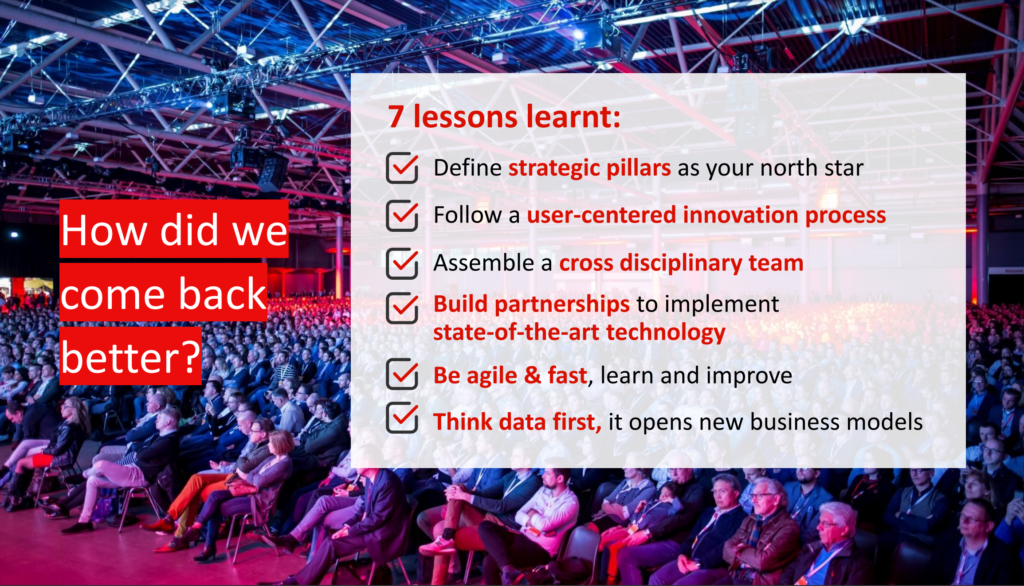 "I was impressed by the applications and presentations from all three finalists. For me the Jaarbeurs presentation was truly a winner as they picked up the demands that come with the current situations and translated them into wining digital functions for their customer. A win for Jaarbeurs, their customers and our entire industry. Thanks to Jaarbeurs and also Expoplatform and Messe Munich for they digital guidance they gave to us through their award participation," said Matthias (Tesi) Baur, UFI Digital Innovation Working Group Chair.
The winning team is invited to present their winning project at the UFI Global Congress this November.
For more information on the UFI Digital Innovation Award, please visit the UFI website, here.