Rachel Wimberly, EVP of Business Development and M&A, Tarsus is moderating the upcoming "Exhibition Industry Board Meeting" at the UFI Global Congress, on November 2nd, 11:45 AM in Las Vegas. The rest of the Board are Heather Farley, President, Access Intelligence, David Harrison, CFO, IMEX Group, Hugh Jones, CEO, RX, and Mary Larkin, CEO Americas, Arc Media Holdings, Ltd.
Rachel said, "This is meant to be a conversational Board Meeting discussing a few topics expected to have the most impact for business development in the next five years according to the recent UFI Barometer."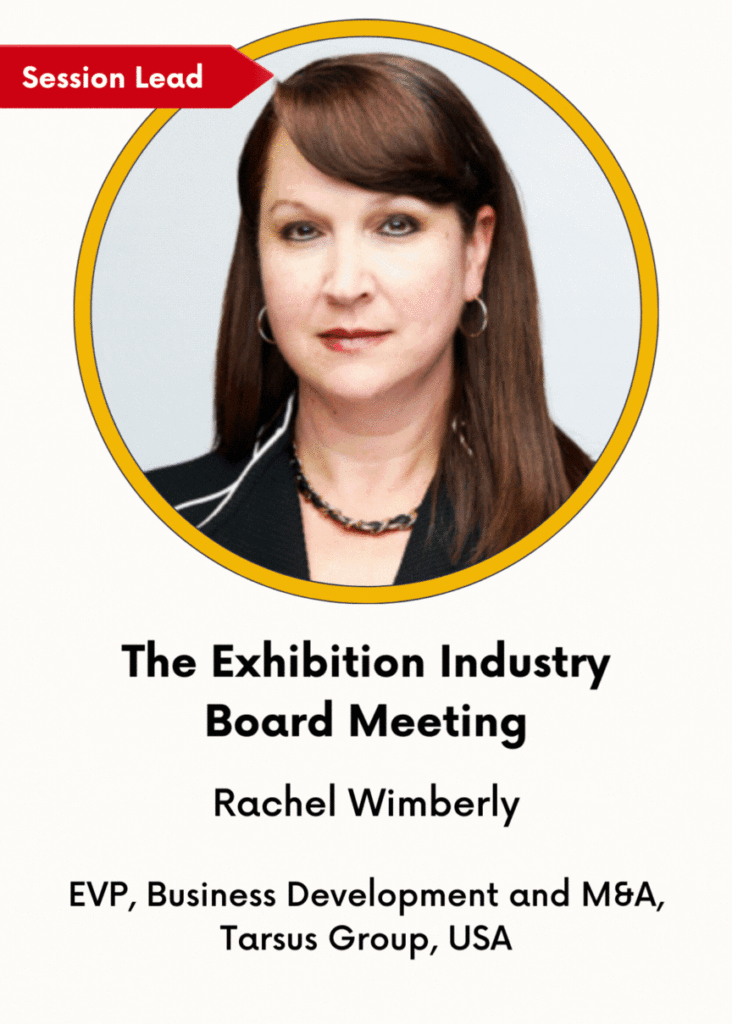 One of those topics is "Changing Customer Expectations." She continued, "Where are organizers looking to invest resources? Save money? Using data, do you know what these new expectations are? For example, Take exhibitor expectations. They are no longer interested in paying for lanyards. Instead, they want curated bespoke experiences with 20 key buyers they most want to meet. It's something they will happily pay for."
With new generations entering the market, exhibitors and sponsors want to directly correlate their ROI (return on investment) back to exhibitions. There's less focus on net square feet or meters and more on tangible connections.
Rachel commented, "It's not solely the exhibitors changing their expectations. Visitors are also looking for more experiences than walking up and down the aisles at an exhibition. They too want to engage and make new connections." She suggests helping exhibitors increase education in their stands and using gamification to encourage booth engagement.
Another Board Meeting topic is (de)globalization. If we think about China reopening last from COVID, and the Ukraine war effecting participation from Russian companies, along with the long visa wait times in the US, the numbers of international exhibitors and visitors are down around the world relative to 2019.
She said, "An increasingly globally connected world was normal for years. A recent trend from some countries has drawn back from that premise. Will people want to travel? Are organizers doubling down on efforts to re-engage past customers or going with the status quo?" It should be interesting to see what the Board has to say.
There's still time to attend the UFI Global Congress! Click here to register.