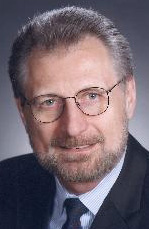 Posted by Barry Siskind
UFI's Community Manager
On March 11th The UFI Sustainable Development Focus Meeting hosted by The Hong Kong Convention and Exhibition Centre will be moderated by Dianne Young, CEO of the Direct Energy Center of Toronto, Canada's and Chair of the UFI Sustainable Development Committee. I asked Dianne a few questions about her participation.
Barry: What prompted UFI to organize a Focus Meeting on sustainability in Asia?
Dianne: The Asian marketplace is one of the fastest growing segments of our industry. The venues, organizers and suppliers within this marketplace have already keen interest in sustainable practices. It is important for UFI to hold a Focus Meeting on Sustainable Development thereto be able to share what we have learned. I am also very excited to be part of UFI's Open Seminar in Asia that will follow the Focus Meeting and to share what we've learned at the Direct Energy Centre.
Barry: What was the biggest hurdle you overcame in your own sustainable activities?
Dianne: The biggest hurdle was the initial cost investment in the development of a sustainable plan and getting it off the ground.  The good news is that following the initial investment, the program is income generating and can fund future initiatives.
Barry: What were the lessons you learned?
Dianne: The active involvement at every level of the organization in our "sustainability principle," was essential.
The theme of the UFI Focus Meeting is "Winning strategies for sustainability in the event industry: let's work together!" and the full programme is available at www.ufi.org/hk2015sd.  UFI Members and non-members can register online.