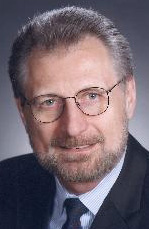 Posted by
Barry Siskind
UFI's Community Manager
The UFI Sustainable Development Focus Meeting in Hong Kong will be hosted by the Hong Kong Convention and Exhibition Centre, Hong Kong and Monica Lee Müller, HKCEC MD, will open the conference.
I asked her about the efforts taken by HKCEC in the area of sustainability. Here is what she said.
Barry:
The HKCEC has taken the issue of sustainability seriously. Tell me about your sustainability background.
Monica:
Sustainability is a priority in the event industry and is one of the major guiding principles for the HKCEC (Management) Limited. We set up a cross departmental Sustainability Steering Committee in 2008 and appointed a full time Sustainability Manager in 2012. The HKCEC has recently achieved Level One certification to the ASTM Standard for the Evaluation and Selection of Venues for Environmentally Sustainable Meetings, Events, Trade Shows, and Conferences.  Since its launch in 2012, this stringent standard has only been achieved by a small number of major venues globally. It provides strong evidence of the HKCEC's on-going commitment to reducing our environmental footprint and acting in a socially responsible manner.  This achievement is the result of a concerted effort of the entire HKCEC management team.  I am also pleased that, as indicated in a company-wide staff survey conducted last year, the vast majority of our staff has shown favourable support to the company's sustainability strategies.
Barry:
What are some of the challenges you have faced?
Monica:
One of our biggest challenges has been securing cooperation from event organizers, exhibitors, buyers and delegates. Often we need to persuade them to give up a certain level of comfort and convenience by reducing the lighting and air conditioning to cut down on energy consumption. We also encounter challenges when suggesting organizers and contractors use eco-friendly materials for stand construction, and limit the booth height to reduce material usage, which in some cases can incur additional investments.
Corporate directives vary among organizers and we appreciate the importance of continual education and communications. We are much encouraged to see progress and a changing mind set with organizers, exhibitors and visitors.
The theme of the UFI Focus Meeting is "Winning strategies for sustainability in the event industry: let's work together!" and the full program is available at www.ufi.org/hk2015sd.  UFI Members and non-members can register online.