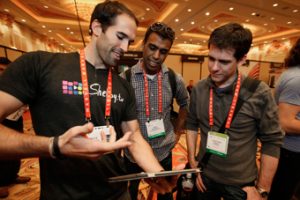 In the world of professional conference organisers, much is made of the importance of brand ambassadors in generating interest – and ultimately attendance – in an event.
But while in that world the ambassador is typically an eminent professor in the field in which the event takes place, our brand ambassadors are the paying customers; the exhibitors setting out their stalls on the show floor.
It stands to reason then that event directors can use them to great effect in building the reputation of, and noise surrounding, our exhibitions. A successful event can turn a marketing team of three into a team of three hundred, carrying that success into future editions.
But to do this we must first ascertain what they specifically think about our events.
One of the most interesting elements of UFI and Explori's Global Exhibitor Insights study, supported by SISO, was the concept of hostages and apostles. The relationship between exhibitor satisfaction and loyalty is key to predicting the future growth of a show and its resistance to disruption.
A satisfied visitor may not be a loyal one
In the report, Explori plots global exhibitor responses on a Boston Consulting Group-style matrix based on the two axis 'satisfaction' and 'loyalty', or in real terms – their likelihood to return for future editions.
By placing each exhibitor into a defining quadrant, organisers can infer their future behaviour around the exhibition in question.
Apostles are those brand-championing exhibitors you aspire to fill your events with. They are highly satisfied and loyal, most likely to return to an event with little persuasion, in addition to encouraging others to exhibit and attend.
Hostages are the largely unsatisfied attendees who nonetheless remain loyal, possibly due to a perceived lack of a viable alternative to attending your event. Mercenaries meanwhile are highly satisfied, while displaying little or no loyalty, satisfied with the event but non committal, perhaps because they see the event as unimportant.
And then you have the Disaffected; exhibitors who have reached the point of toxicity, due in no small part to neglect. They are fast on their way to becoming ex-exhibitors, likely to actively recommend against your event to others.
So why is it that, according to this report, 37 per cent of exhibitors fall into a negative category?
Could size count against exhibitor loyalty?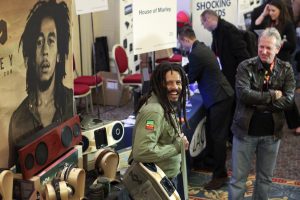 The findings indicate it may be related to the size of the show. Small events (1,000 to 3,000 visitors) typically contain 13 per cent hostages, while large events of more than 25,000 visitors have 18 per cent hostages.
Jochen Witt, founder and CEO of consultancy JWC, says that while the numbers may indicate a correlation, it is premature to draw any conclusion from the survey results.
"Firstly, one could argue that the difference is in the normal range of statistical deviations; one would have to look at the number of the exhibitions and exhibitors surveyed," he said. "Also, rather than the absolute number of visitors surveyed, the criterion for differentiation should be the numbers in relation to net rented square metres or per gross square metres, or visitors per exhibitors.
"Take, for example, a show of 40,000sqm net with 20,000 visitors; of course it is likely that exhibitor satisfaction is low. If you measure exhibitor satisfaction against the number of visitors without taking into account how big the show is (square metres or number of exhibitors), results are naturally distorted.
Witt also explained that we would have to dig deeper and differentiate between B2B and B2C shows, between investment goods and consumer goods shows, between regions and so on, before making accurate judgements.
While the observations we make from the Global Insights report data is up for debate, what is for certain is that a deeper understanding of where exhibitors sit on the matrix – and more importantly why – can help event organisers understand the environment they will be selling into in the next cycle, and help them set targets accordingly, regardless of event size.
We'll return to the subject of improving exhibitor satisfaction and loyalty, and the implications of event size on both, in the follow-up to this piece later this week.